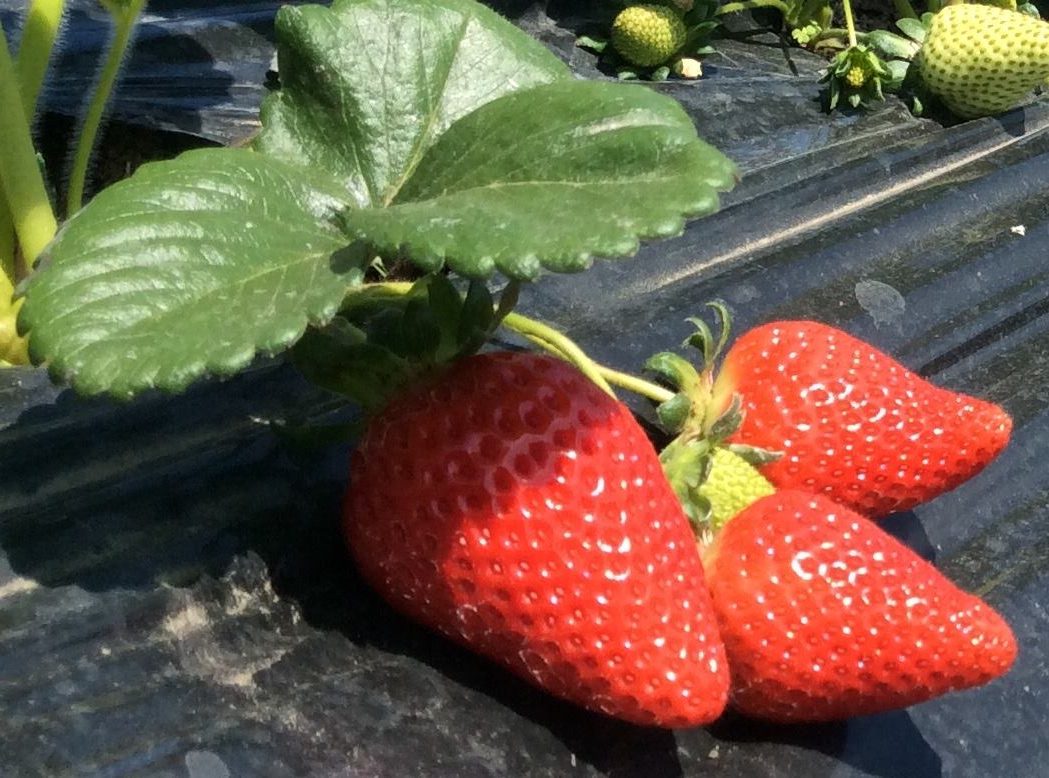 FAQ-
Frequently asked questions –
* Q ~ Are you open every day?                                                                           A ~ We aim to be open 7 days a week during peak season. Peak picking season is from November – April. Sometimes poor weather conditions for ripening fruit, being picked out, or washed out or extreme heat might effect our days of opening – we will keep you updated on our front page
We open 9:30am – 5pm** *(with last entry to U-pick at 4:30pm) **unless picked out or wet or extreme heat weather,  we will notify via our front page if closed early
* Q ~ what are the prices?                                                                                 A ~ Current prices can be found on the pick your own page
We have an Ice Cream e cart on site where you can purchase Ice cream and cold drinks, along with a space for you to sit down and enjoy your freshly picked strawberries!
*please note this is not a cafe' and we do not provide a lunch menu.
We are unable to allow pets at the farm, in the fields, sit down area or in the shed due to OH&S protocols.
No bookings required, we have plenty of space and plenty of strawberries!
We advise you to wear suitable footwear for a working farm.  We do have shoe covers provided.
There is no shade in the picking areas so please remember your sun protection.
We we hope you enjoy the experience and we look forward to seeing you!